The Right Track: Stories of Justice & Redemption
"MY BROTHERS KEEPER"
FREE FILM SERIES
7 FILMS OVER 7 WEEKS COVERING 7 MARGINALIZED POPULATIONS
Every Thursday night from 6 pm – 8:30 pm beginning September 13th and ending October 25.  7-week film series exploring the experiences of community members who are marginalized.  This series is FREE.
Learn about the lives of people in our society who struggle with issues that keep them from the basic dignity all humans deserve.  In these films, there are problem solvers using new ways to tackle issues that have plagued humanity.  Are the ways we are addressing addiction, working poor, incarceration, mental health and more actually treating the problem, or masking the symptoms in our society?  The films will be followed by a period of presentation and Q&A provided by local service providers who are experts in the field.  They will share their insight into these issues and how our community is impacted by them.  We hope the films open up dialogue and interest in understanding new ways we can partner as a community to make our community society more compassionate and aware of those who are facing adversity.
We want people to become knowledgeable about the stress, duress, fear, and lack of safety that many people with 'conditions' face.
Come learn about 7 different groups of people who face real issues living in our society.  Once you become more aware of the issues these people face, you will reformulate your opinions about them, your sensitivity will increase, and you may even raise your hand in dissatisfaction with how they are treated in our society.  You may speak up on their behalf.  You may educate or correct others with malformed opinions.  You might step up and help.  THAT IS OUR OBJECTIVE.
SCHEDULE
September 13
–
In attendance: TBD
Film – Paycheck to Paycheck: The Life & Times of Katrina Gilbert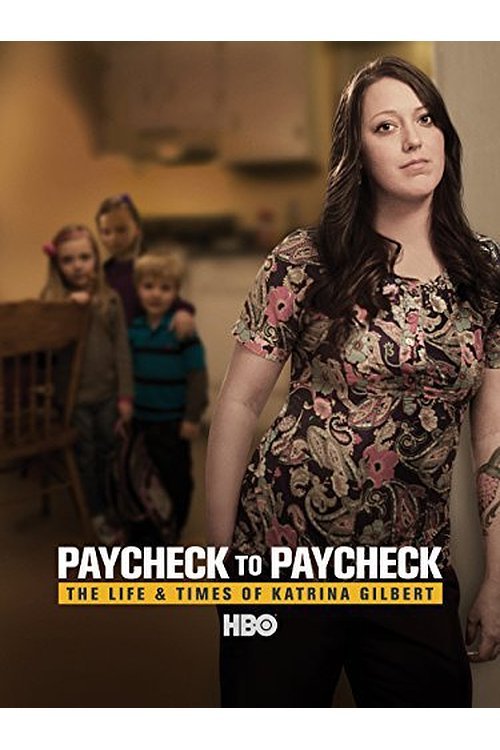 PAYCHECK TO PAYCHECK: THE LIFE & TIMES OF KATRINA GILBERT tells the moving story of a year in the life of one mother whose daily struggles illuminate the challenges faced by more than 42 million American women and the 28 million children who depend on them. The film is the unvarnished account of a single mom struggling to get ahead, but constantly getting knocked back by a system that almost seems designed to see her fail.
---
September 20
ADDICTION
In attendance: TBD
Film – THE ANONYMOUS PEOPLE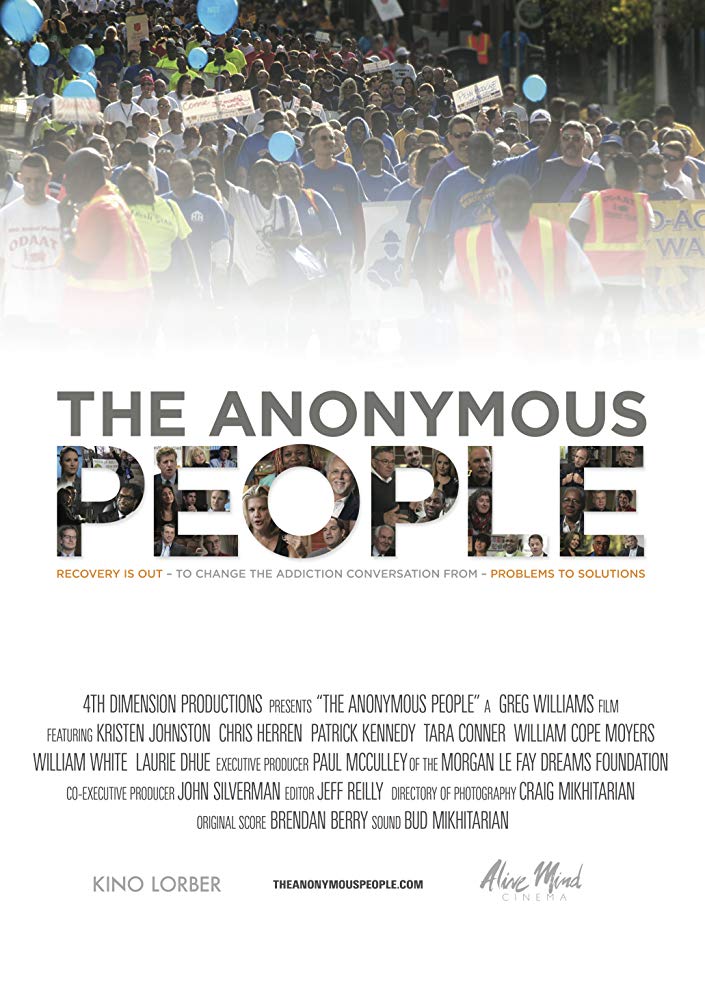 THE ANONYMOUS PEOPLE is a feature documentary film about the 23.5 million Americans living in long-term recovery from addiction to alcohol and other drugs. Deeply entrenched social stigma and discrimination have kept recovery voices silent and faces hidden for decades. The vacuum created by this silence has been filled by sensational mass media depictions of people in active addiction that continue to perpetuate a lurid public fascination with the dysfunctional side of what is a preventable and treatable health condition. Just like women with breast cancer, or people with HIV/AIDS, courageous addiction recovery advocates are starting to come out of the shadows to tell their true stories. The moving story of The Anonymous People is told through the faces and voices of the leaders, volunteers, corporate executives, and celebrities who are laying it all on the line to save the lives of others just like them. This passionate new public recovery movement is fueling a changing conversation that aims to transform public opinion, and finally shift problematic policy toward lasting recovery solutions.
---
September 27
UNDOCUMENTED
In attendance – TBD
Film – SIN PAIS (Without Country)
Nearly twenty years ago, Sam and Elida Mejia escaped Guatemala during a violent civil war and brought their one-year old son to California. They worked hard, raised a family, and lived the American dream. Two years ago, immigration agents stormed the Mejia's house and they have been fighting to stay in the U.S.A. ever since. Sin Pais (Without Country) begins two weeks before Sam and Elida are deported and the family is ripped apart. With intimate access and striking imagery, this short film explores the complexities of the Mejia's new reality of a separated family–parents without their children, and children without their parents.
---
October 4
PHYSICALLY CHALLENGED
In attendance: TBD
Film– I'll Push You
It all started with three little words. I'll Push You is an up-close and personal look into the dynamics of a life-long friendship between of two best friends – Justin Skeesuck and Patrick Gray – as they travel across El Camino de Santiago. This feature-length documentary covers the struggle of the 34-day, 500-mile hike across mountains, deserts, hills, and valleys and features perspectives from family and friends. Even though the story begins with the challenges that come with Patrick's answering of the invitation to push Justin in a wheelchair across northern Spain, it also explores the struggles related to Justin's rare neurological disease. The parallel paths of Patrick's experience in Spain and Justin's life journey come together in a singular moment to reveal to Patrick something unezpected.
---
October 11
INCARCERATION
In attendance: TBD
Film – Life After Life
Life After Life follows the stories of Harrison, Noel, and Chris as they return home from San Quentin State Prison. After spending most of their lives incarcerated, they are forced to reconcile their perception of themselves with a reality they are unprepared for.
Each struggles to overcome personal demons and reconstruct their fractured lives. Grappling with day-to-day challenges and striving for success, they work to reconnect with family and provide for themselves for the first time in their adult lives.
Told in an unadorned verite style, we experience the truth of their heartaches and triumphs. As their stories unfold over weeks, months and years, the precarious nature of freedom after incarceration in America is revealed.
---
October 18
WORKING POOR
In attendance: TBD
Film: Waging a Living
The term "working poor" should be an oxymoron. If you work full time, you should not be poor, but more than 30 million Americans – one in four workers are stuck in jobs that do not pay the basics for a decent life. Waging Living chronicles the day-to-day battles of four low-wage earners fighting to lift their families out of poverty. Shot over a three-year period in the northeast and California, this observational documentary captures the dreams, frustrations, and accomplishments of a diverse group of people who struggle to live from paycheck to paycheck. By presenting an unvarnished look at the barriers that these workers must overcome to lift their families out of poverty, Waging a Living offers a sobering view of the elusive American Dream.
---
October 25
–
In Attendance – TBD
Film – The Right Track: Stories of Justice & Redemption
The Right Track: Stories of Justice and Redemption is a documentary featuring first-person accounts of six people from the greater Cincinnati area who bravely describe their crimes and incarceration, their turning points, and their struggles and victories as returning citizens. Re-entry is an important topic. There are hundreds of barriers to housing, employment and education for those who have a felony record.
---