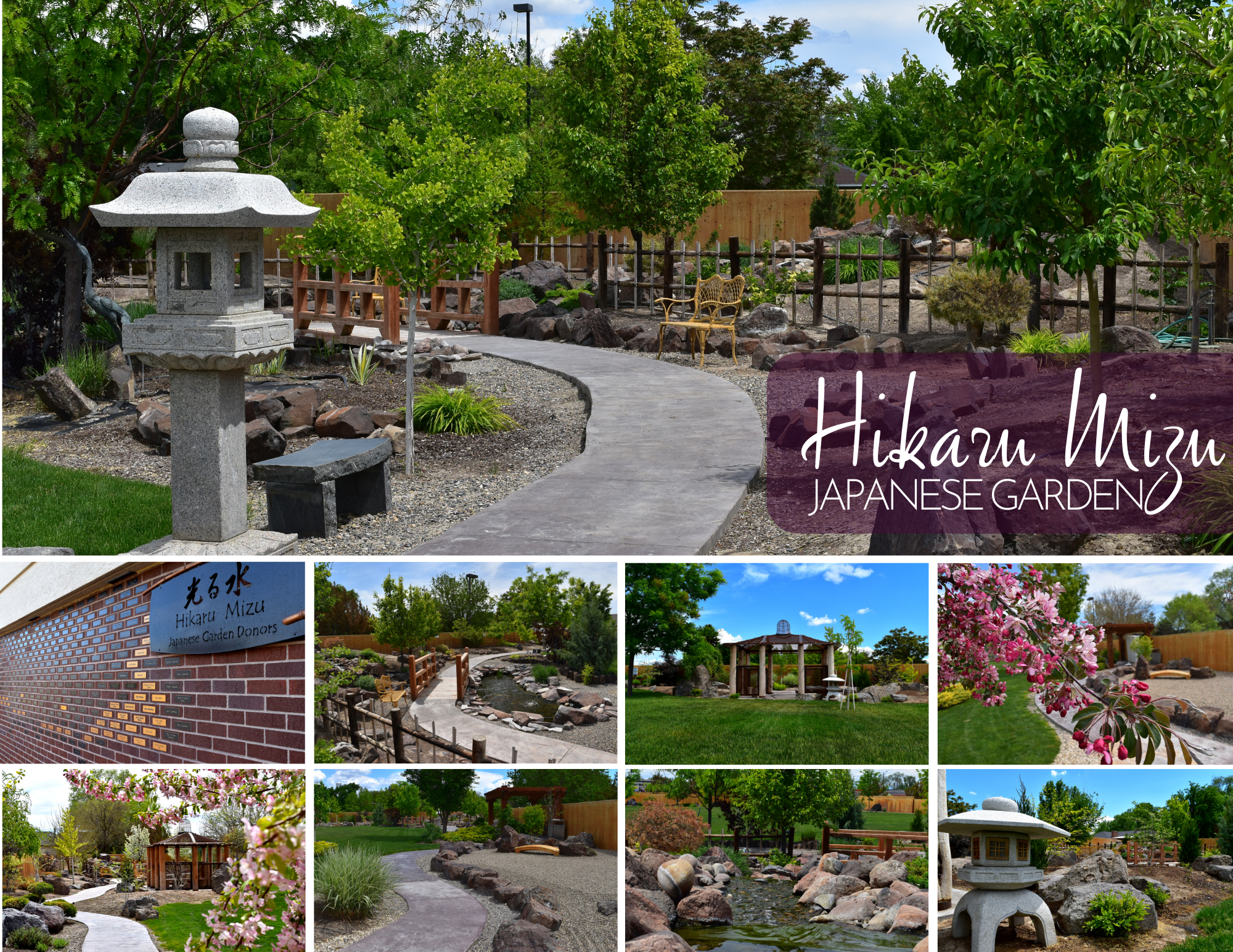 A 1.3-acre garden oasis, Hikaru Mizu offers an escape from everyday life and the opportunity to slow down, reflect, and connect to the beauty of nature while immersing in one of Japan's traditional art forms.
The second largest Japanese Garden in Oregon, Hikaru Mizu, translated in English means "shining waters" and is named after the city of Ontario meaning "beautiful lake" in the Iroquoian language.
This peaceful and serene lush of greenery is a memorial to those Japanese Americans interned during World War II and to the many Japanese Americans who fought valiantly during the war.
With a meditation garden, koi-fish pond, azumaya, and other traditional features, the 1.3-acre garden continues to reach new heights every year with the dedication of its supporters.
Free to the public during business hours.
Best time to visit: Blooming spring months and
summer (April-August).
Seating is available throughout the garden and the
garden patio for a midday break or get together.
To host an event or tour inside the Japanese
garden contact events@4rcc.com
To learn more about supporting Hikaru Mizu,
including legacy gifts, please contact development@4rcc.com.