Dance Fitness- Line Dancing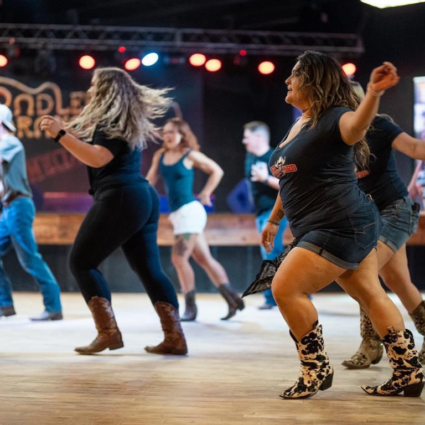 January – March
Mondays & Wednesdays
5:30-6:30 PM
Register for January
Register for February
Register for March
Do you hate cardio exercise? Wish you could dance but don't know how? Sick of waiting for someone to ask you to dance?
This class is for you! Come get a great workout while laughing and making new friends.
Taught in the style of Dirt Road Dancing, this class will have you feeling confident in any setting, with or without a partner, and in the best shape of your life.
Hate Country music? Never fear! We will have a variety of music styles and this class will begin with simple dances anyone can do. We will progress in complexity throughout the quarter, so don't delay! Come join us in January!
Maximum class size 25 people
Meet Your Instructor
Jeneen Heather
Jeneen discovered Country Dancing in 2017 and found out that exercise didn't have to be miserable! After decades of boring elliptical trainer workouts, she broke up with the gym and committed to a lifetime of dancing to stay in the best shape of her life. She has been an avid supporter and student of Dirt Road Dancing since 2017 in public and private settings.