Expand & Restore Yoga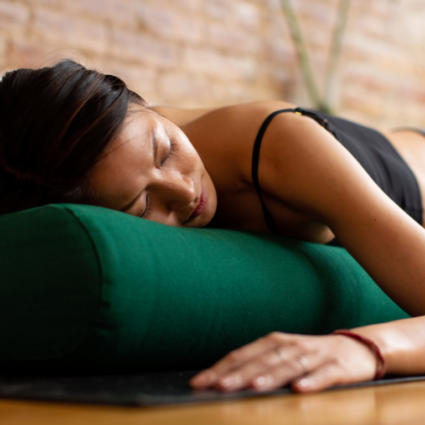 Tuesdays & Thursdays
5:30 – 6:30 PM
Register for February
Register for March
Register for April
Register for May
Register for June
Do you struggle with flexibility? Do you wish you could bend over and tie your shoes without discomfort? You need Yin Yoga!
Tuesdays – Debbie will lead you through a Yin yoga practice. Yin Yoga is a slower-paced, more meditative version of the popular physical and spiritual discipline of yoga. In Yin yoga, the poses are held for a long period of time to target the deeper connective tissues rather than focusing on the muscles. The aim is to increase flexibility and encourage a feeling of release and letting go.
Thursdays – Join us for an indulgent hour of self-care. Debbie will lead you through a guided meditation while Pogo bathes your nervous system in the relaxing vibrations of a variety of crystals and sound bowls. You will leave this class feeling relaxed, restored, and rejuvenated.
*Come dressed comfortably. We will use mats, straps, bolsters, blocks, and blankets in this class. If you have your own, you are encouraged to bring them. If you don't, we have everything except blankets available for your use.