Family Movie Night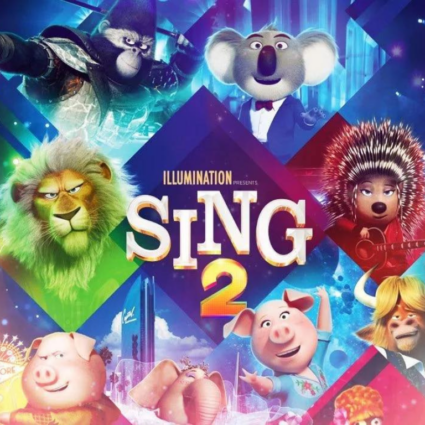 July 8
Activity starts @ 6:30 PM
Sing 2 movie starts @ 7:00 PM
REGISTER NOW
We want to make it easier for families to enjoy their leisure time during the summer. It's why the Cultural Center is offering the community a movie screening at no cost. Enjoy the theater experience with your family, for free here at FRCC! The movie starts at 7 PM.
Join us for a FREE movie night to watch Sing 2 inside the Meyer-McLean Theatre. Enjoy a free snack, a kid-friendly activity, and a feel-good movie! The Four Rivers Cultural Center & Museum seeks to provide all families with opportunities to create moments of connection and bonding with their community and family. We hope you'll join us!
What is Sing 2 about? Buster Moon and his all-star cast of performers prepare to launch their most dazzling stage extravaganza yet …all in the glittering entertainment capital of the world. There's just one hitch: They first have to persuade the world's most reclusive rock star Clay Callaway–played by global music icon Bono, in his animated film debut–to join them.
What You Need to Know: 
Registration is encouraged!