heART of the Garcias Exhibit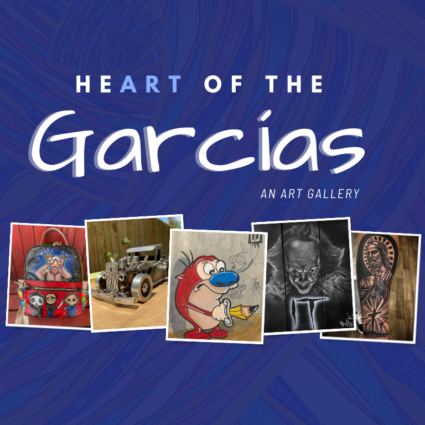 October 13 Gallery Exhibit Opening
6-8 PM
In this familia, el arte is importante. This art gallery will showcase the heART of the Garcia's where every individual's creativity is just as unique as their personality. Featuring a father and his grown children, a son and two daughters, explore metal works, murals, sketches, tattoo portfolios, and crafts from Octavio, Pawlee, Kenya and Paulina Garcia.
At the Four Rivers Cultural Center and Museum we believe in the intentional use of our space to celebrate and inspire creativity. That's why we spotlight artists year-round in the Harano Gallery and invite the community to visit for free to support local artists.
Attend the gallery opening on Oct. 13, 6-8 PM, and see it thru Nov. 30.