Kid's Movement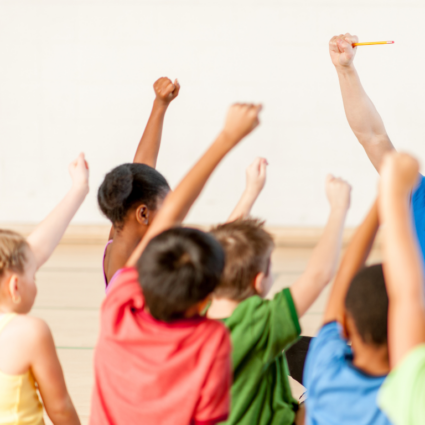 Thursdays
4 – 5 PM
Register for January
Register for February
Register for March
Do you have kids who struggle to stay focused in school?
Are you looking for a positive after school activity for the winter months?
It's time to get moving with this FREE class focused on a combination of physical warm ups and movement exercises combined with music and simple objects! This class helps youth increase focus, rhythm, coordination, and more!
*** This class is a great ADHD program!***
We invite school-aged youth 1st-8th grade to join us every Thursday from 4-5pm
At the Four Rivers Cultural Center and Museum we believe in helping kids reach their fullest potential by helping them build connections within the community and equipping them with new skills to carry into their day to day lives.
About the class:
Class is limited to 25 kids! Kids Movement and Focus is a 1-hour focus/movement class is a combination of physical warm ups and movement exercises combined with music and simple objects used to help school age youth with spatial awareness, kinesthetic awareness, focus, teamwork, rhythm.
Students often discover confidence and improved ability to focus and self monitor that help with school behavior, test anxiety, and concentrating on tasks.
Usually a class starts with 10-15 minutes of warm up and focusing tools being taught and reinforced then 45 minutes of movement/focus/character work in short exercises usually with music where students learn a sort of creative shorthand.
What you need to know: The cost of this class would normally be $30 per session but because of FRCC grantors, donors, and members, the Cultural Center is paying for your child's attendance. Please be respectful of the instructor's time and Cultural Center funding by being intentional about attending all sessions. This class is perfect for 1st-8th grade and is also a great ADHD program!
Meet Your Instructor
Pogo Saito
Pogo Saito is a professional actor and choreographer with over 35 years experience. She is an Associate Artist with the international touring company Theatre Movement Bazaar and has extensive training in all dance forms. For 18 years, Pogo taught creative movement, focus and acting at San Marino High School for their gifted program. Many of her students have gone on to professional careers in the arts.