Women's Health Series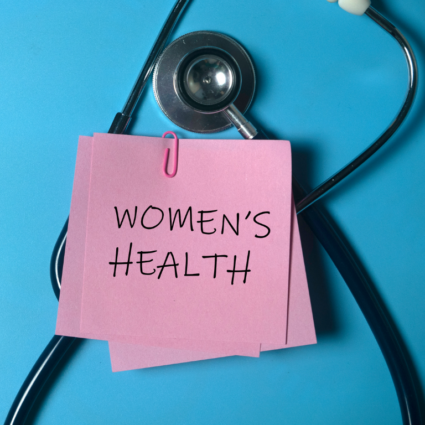 May 4: Menstruation
May 11: Hormones
May 18: Pregnancy & Infertility
May 25: Menopause
6:00-7:30 PM
FREE
REGISTER NOW
Um….I have a question? 
No way! So do we! And here at the Four Rivers Cultural Center, we know that all the best conversations begin with a single question. More than that we make it a part of our mission to create connections in our community so that you can talk about the things that matter to you! That's why beginning every Wednesday in May, we're putting together Let's Talk Anato-me! an inclusive health series designed to address all your burning questions, your mild curiosities, and of course the stuff you never knew you needed to know about your body and all the wonderful and mysterious things it does. 
What You Need to Know: 
Join us on the following dates from 6:00 p.m. to 7:30 p.m. for an interactive discussion. We're bringing in experts from multiple disciplines and walks of life to shed some light on subjects like menstruation, pregnancy and infertility, hormones, and more! Meet Dr.'s, Naturopaths, and expert nutritionists as we learn how to take care of ourselves better than ever before! 
Topic: Menstruation 

Who's Speaking?

Michael Chase with Oregon Health Food Market,

certified Dietician and Nutritionist

Dr. Sara Rodgers with

Idaho Naturopathic Medicine, NMD/ND

Dr. James Thomas Roth

with Treasure Valley Women's Clinic,

Certified in OB/GYN
Hormones 

Who's Speaking?

Michael Chase with Oregon Health Food Market,

certified Dietician and Nutritionist

Dr. Sara Rodgers, Naturopathic Medical Doctor

Dr. James Thomas Roth

with Treasure Valley Women's Clinic,

Certified in OB/GYN
Pregnancy & Infertility

Who's Speaking?

Michael Chase with Oregon Health Food Market,

certified Dietician and Nutritionist

Dr. Sara Rodgers with

Idaho Naturopathic Medicine, NMD/ND

Dr. James Thomas Roth

with Treasure Valley Women's Clinic,

Certified in OB/GYN
Menopause 

Who's Speaking?

Michael Chase with Oregon Health Food Market,

certified Dietician and Nutritionist

Dr. Sara Rodgers with

Idaho Naturopathic Medicine, NMD/ND

Dr. James Thomas Roth with Treasure Valley Women's Clinic Certified in OB/GYN