Locarno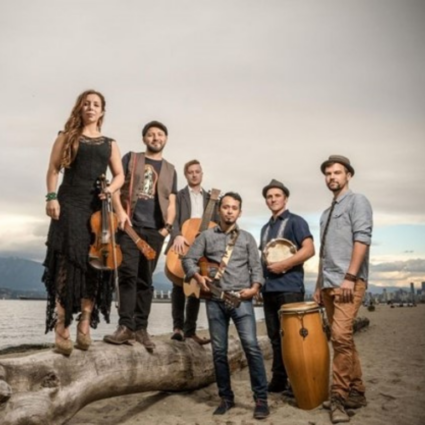 October 7th
7:00 PM
Adults $20
Students $10
(A minimal fee per ticket will be added to each order online and gift shop)
Community Concerts of Treasure Valley & Four Rivers Cultural Center present Locarno. Concert is Saturday, October 7, 2023 at 7 pm at Meyer-McLean Performing Arts Theater at Four Rivers Cultural Center, Ontario OR.
Locarno is the Latin project of Vancouver-based musician Tom Landa. Like him, the music is equal parts Mexican and Canadian. Tom was born and raised in Mexico City and moved to Canada in his teens. In the 1990s, he formed folk-roots band the Paperboys, who have been touring worldwide for over 20 years. Tom has always dabbled in Latin music and later decided to immerse himself in the genre. In 2006, he was awarded a Canada Council Grant to study traditional Mexican music in Veracruz.
Upon returning to Canada, Tom started work on what would become Locarno's debut album. In 2010, Locarno released Una Mas Y Ya Nos Vamos, a mix of son jarocho tunes with Afro-Cuban rhythms. The album garnered rave reviews and was nominated for a West Coast Music Award.
Since then, Locarno has focused its sound and incorporated influences such as music from Columbia, African Soukous, Mexican marimba music, Venezuela joropo and Brazilian forró. The band shines the most during their live shows, which feature Tom Landa on guitar, Kalissa Landa on violin, Robin Layne and Liam MacDonald on percussion, Pedro Mota on guitar and vocals, Aaron McKinney on bass, Mark D'Angelo on trumpet, and Nick La Rivere on trombone.
Locarno is for audiences who enjoy great songwriting, a respect for tradition, a searching musical curiosity, and virtuosic performance skills. Locarno's compelling blend of Mexican, Cuban, and North American popular music delivered with exuberant energy is a winning combination.
Learn more about the band here www.locarnoband.com