Medical Advocacy 101: How to Navigate the Medical Maze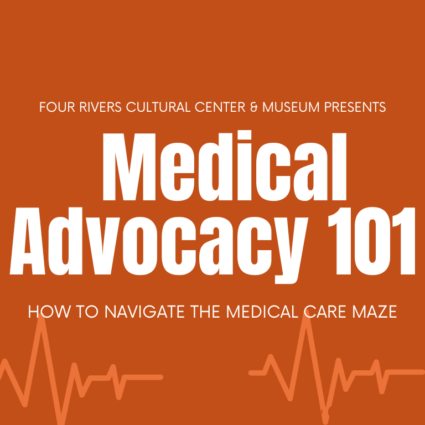 Feb. 23
FREE
6:00 – 7:30 PM
Register
Life-changing news from a doctor can have a dramatic effect on your everyday life, it's why Four Rivers Cultural Center & Museum is partnering with Dr. Marc Iseri to provide a free 1-class session on Medical Advocacy.
The class will be held Thursday, February 23 from 6:00 p.m. to 7:30 p.m. How To Navigate The Medical Care Maze will give you the chance to ask the Doctor all your questions after his brief presentation.
During this session, Dr. Iseri will address how to best communicate with a caregiver to get the most information during a life-changing disease like cancer. This class is targeted at those with cancer or persons who have a loved one with this disease.
Meet the Doctor
Marc Iseri
Dr. Marc Iseri is a retired Urologist from the Treasure Valley who has had cancer and survived.