Mind + Body Calm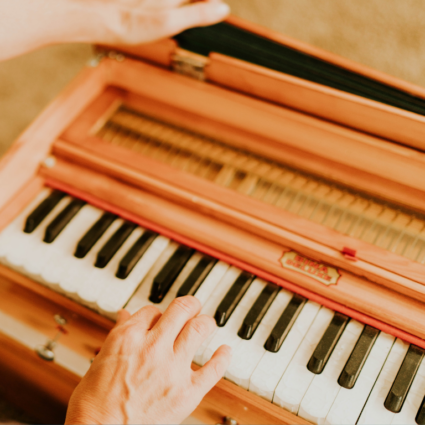 Tuesdays & Thursdays
11:00 AM – 12:00 PM
Register for February
Register for March
This class helps students connect with their own minds and bodies so they feel more peace and less stress and anxiety
Here at the Four Rivers Cultural Center our mission is to keep our community vibrant and healthy! That's why beginning on January 3 participants can enjoy a mindfulness experience with Mind+Body Calm, one of our favorite Healthy Initiatives, right there at FRCC!
About the Class:
Tuesdays: Debbie Tanaka leads students in a guided restorative yoga practice while Pogo Saito provides the magical backdrop of sound bath using a variety of bowls, crystals, and tongue drums to induce a relaxed, healing state in the body.
Thursdays: Jeneen uses an eclectic blend of meditation, movement, music, and discussion to help students explore how the Outside world helps and harms your Inner world and teaches tools to help you feel more peace and less stress and anxiety.
Beginners are welcome. Simply come as you are and enjoy a class that is designed by our instructor to fit your specific needs.
Frequently Asked Questions:
What should I wear to class? Dress in comfortable clothes and shoes that can be easily removed, but most importantly just get ready to relax and come home to yourself.
What is the registration limit for this class? Registration is limited to 25 participants.
Meet Your Instructors
Jeneen Heather
Jeneen obtained her Bhakti Yoga teacher certification at the Bhakti Yoga School in Cali, Colombia and her Yoga Therapist certification in Cusco, Peru. She is passionate about helping people get to know themselves better physically and emotionally through the practice of yoga and meditation. She serves as the Director of Programs and Outreach at Four Rivers Cultural Center and Museum.
yourturnyoga.com
Debbie Tanaka
Debbie is an Oregon native who received her 200hr TYY certification from Sage Yoga and Wellness in the same cohort as Sammy! She is currently working on her 500hr Certification through True North in Boise. Debbie brings her steady, peaceful energy to everything she does and her yoga classes are no exception. She currently serves as part of the Finance department at Four Rivers Cultural Center and Museum.
Pogo Saito
Pogo Saito graduated top of her class from the Heide Brenneke School of Massage in Seattle Washington, one of the top massage schools in the United States. She found combining her education with her naturally developing skills as an intuitive healer and a career musician created a unique experience for people seeking relief from pain and stress or just seeking mental clarity. In addition to playing Soundbath at 4rcc, Pogo has a private practice in Ontario.