Missoula Children's Theatre Camp 2022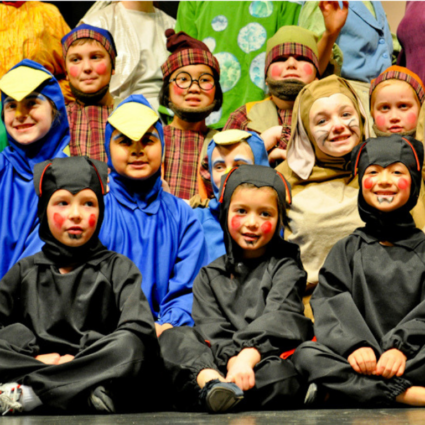 Theatre Camp
July 11, 2022- July 15, 2022
$59
Two Performances:
July 16th
3:00 PM & 5:30 PM
Tickets $5
Limited Spots Available!



Four Rivers Cultural Center is pleased to announce it's ninth annual summer theatre camp!
This is a terrific experience for all children.  Theatre builds self-esteem, teamwork, critical thinking and more.  Watch your little one transform before your eyes as they learn to celebrate their strengths and connect with ART!
THE LITTLE MERMAID
Deep in the salty waters of the Sassafras Sea, there lived a Little Mermaid. Her name was Celia. She lived for music. In fact, it was said that she had the loveliest scales in all of the Deep. Celia and her three sisters were allowed one visit to the World Above, each on their sixteenth birthday, to learn the secrets of life on dry land. Their discoveries included ferocious dragons, advancing armies and, of course, a handsome and resourceful Prince Charming. In a new version of the age-old tale, lots of music, plot surprises and humor await the audience.
Call 541-889-8191 for more information.