Missoula Children's Theatre Camp 2023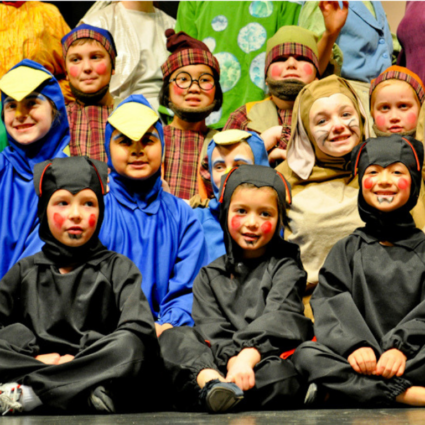 Theatre Camp
July 10, 2023- July 15, 2023
$75
July 10 @ 10am-2:30pm
July 11 @ 10am-3:45pm
July 12 @ 10am-3:45pm
July 13 @ 10am-3:45pm
July 14 @ 10am-2:30pm
July 15 @ TBD
Two Performances:
July 15th
Time: TBD
Limited Spots Available!



Four Rivers Cultural Center is pleased to announce it's tenth annual summer theatre camp!
This is a terrific experience for all children.  Theatre builds self-esteem, teamwork, critical thinking and more.  Watch your little one transform before your eyes as they learn to celebrate their strengths and connect with ART!
KING ARTHUR'S QUEST SYNOPSIS
King Arthur, of legend and song, strode across Medieval England with courage and confidence…or did he? What if the troubles of his kingdom threatened to overwhelm him? Watch the Damsels in Distress sound the warning of trouble. Witness the Lady of the Lake as she produces the sword in the stone. Hide with the Camelotians when the Ghost of Arthur's father visits the castle. See the Giant tower over the questing knights. Cheer for the King when he makes friends with the terrible dragon.  Listen in as Morgan Le Fey and Mordred propose a better plan. Join the Knights and Squires of the Round Table as they try to do the right thing. Hope for the best outcome as your favorite characters of Camelot – Arthur, Guinevere, Merlin, Taliesin, the Raven, and Lancelot wrestle with the challenges faced by their people. Follow the original twist on this familiar story as it weaves its way through a landscape full of surprises!