Reptiles in the Garden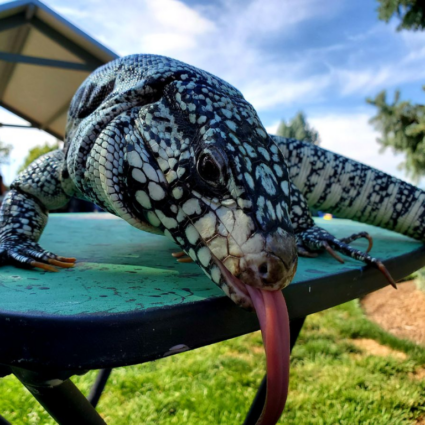 August 6
10:00 – 12:00 PM
REGISTRATION IS FULL.
Here at the Four Rivers Cultural Center, our mission is to provide FREE or low-cost programming that's unique to our community that also provides a fun experience, unlike others. That's why this Summer we will be hosting a FREE Reptile Exhibit inside the Hikaru Mizu Japanese Garden. Reptiles in the Garden will happen on Saturday, August 6th from 10:00 a.m. to 12:00 p.m.
Join us for this FREE reptile exhibit on a Saturday morning where families and children can interact with fascinating creatures they don't see every day!
Enjoy an educational presentation by the Idaho Reptile Zoo starting at 10 a.m., then a petting zoo from 11 a.m. to noon, plus a light snack.
What You Need to Know: 
Registration is required and full.