Restor. Yoga & Sound Bath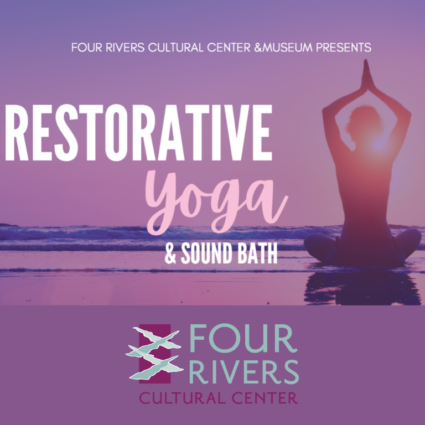 Members Get More! Did you know that members get FREE access to our exciting programming a week in advance? Want to learn more about other great membership perks give us a call at 541-889-8191
PLEASE NOTE: The facility is closed, and no restrooms are available until 10 AM you will enter the garden from the gate entrance found on the backside of the Japanese Garden. Parking is available in the TVCC Barber Hall Parking Lot. Please see attached map for directions below.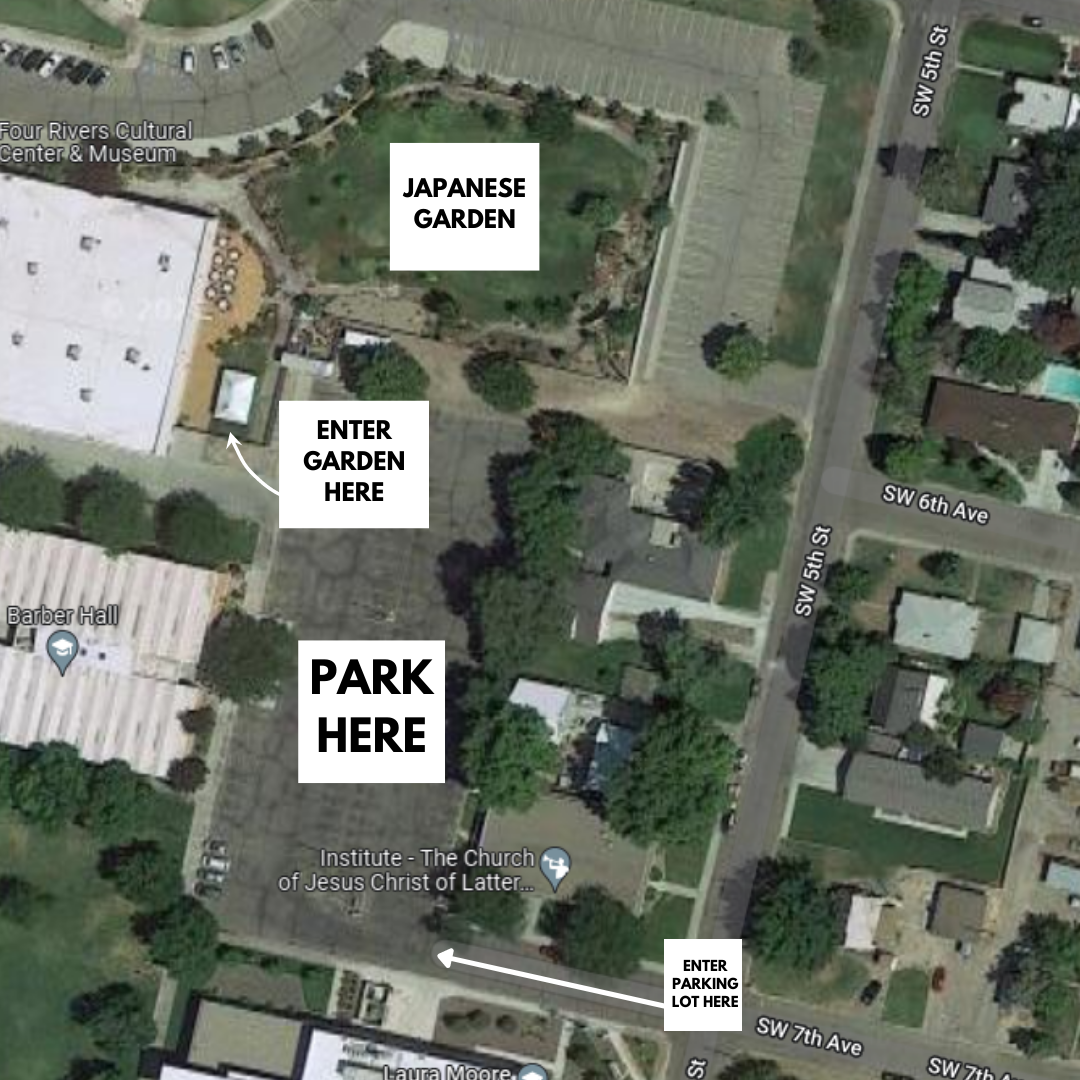 Here at the Four Rivers Cultural Center, we believe in providing access to FREE classes that keep our community active and most importantly, healthy! That's why, this Spring, we will be providing a 6-week Restorative Yoga & Sound Bath Series, every Saturday beginning July 2nd and ending on August 6th from 9:00 a.m. to 10:00 a.m. Take a little time out of your morning routine to nurture your body, mind, and spirit with this gentle meditation and yoga class. Enjoy the great outdoors in our spacious Hikaru Mizu Japanese Garden!
What is Restorative Yoga? 
Restorative Yoga is a yoga practice designed to allow you to slow down (make sure you say that slowly). It's about relaxation, so take a deep breath and join us as we learn to hold poses that will gently stretch the body, improve our flexibility, and most importantly reduce stress!  
What is a Sound Bath? 
A Sound Bath is a meditative experience that uses instruments, whether they're gongs, chimes, bowls, or even the human voice to "bathe" you in sound, creating a relaxing atmosphere that will allow the body, mind, and spirit to connect and align. Who doesn't like a little mood music? 
What You Need to Know:  
Participants should wear clothing they are comfortable stretching in.

What will you need?

 

Yoga Mat 

A blanket, pillow, and an eye cover for each class–these items will help you relax fully in each session!