Rise and Shine Yoga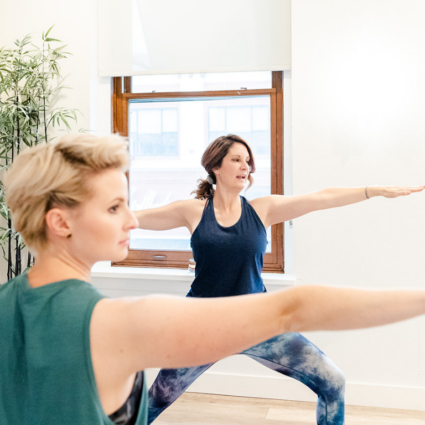 Tuesday/Wednesday/Thursday
6:00AM – 7:15AM
Register for January
Register for February
Register for March
Register for April
Register for May
Register for June
Are you looking for a mindful way to start your day? Would you like to build strength and flexibility so you can keep doing all the things you love without fear of pain or injury?
Join us every Tuesday, Wednesday, and Thursday morning from 6:00 – 7:15 am in the Harano Gallery for a 75 minute Vinyasa flow class. We will integrate meditation, breath work, and mantra for a full yoga experience.
Vinyasa is an active form of yoga that pairs rhythmic movements with controlled breathing to strengthen muscles and build cardiovascular health. This class is suitable for most fitness levels. The instructor will share modifications to help you adapt the flow to your personal level of ability.
Maximum class size 25 people
Meet the Instructors
Jeneen Heather
Jeneen obtained her Bhakti Yoga teacher certification at the Bhakti Yoga School in Cali, Colombia and her Yoga Therapist certification in Cusco, Peru. She is passionate about helping people get to know themselves better physically and emotionally through the practice of yoga and meditation. She serves as the Director of Programs and Outreach at Four Rivers Cultural Center and Museum.
yourturnyoga.com
Sammy Castonguay
Sammy received his certification as a Vinyasa Yoga Teacher at Sage Yoga and Wellness in Bois, Idaho in 2019 after nearly 20 years of personal practice. While Hatha is the core of his practice, his dharma is to lead groups of yogis into the wilderness to practice. His life passion is the environment, and he serves as program director of local non-profit, Friends of the Owyhee.