Rise and Shine Yoga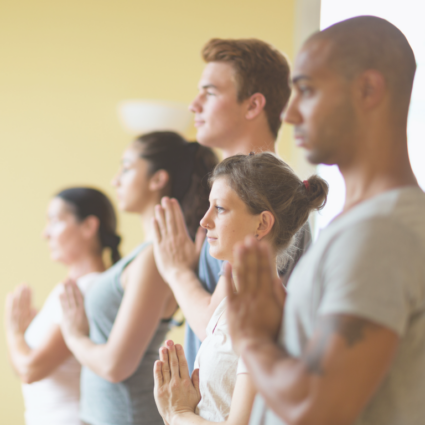 Tuesday/Wednesday/Thursday
6:15AM – 7:15AM
Tuesday/Wednesday: Instructor-Jan Dinsmore
Thursday: Instructor-Tara Dominick
Are you looking for a mindful way to start your day? Would you like to build strength and flexibility so you can keep doing all the things you love without fear of pain or injury?
Tuesday/Wednesday: Join Jan in the Harano Gallery for a 60 minute Hatha yoga class, focusing on the breath, body, and mind.  Classes consist of breath work, yoga poses, and meditation. Research shows hatha yoga helps to relieve stress, support healthy habits, improve emotional health, ease back and arthritis pain, and even help people quit smoking. (*Resource: National Center for Complementary and Integrative Health. Yoga: What you need to know.)
This class is suitable for all levels.  The instructor will share modifications to help you adapt to poses to your personal level of ability.
Thursday: Enjoy a Rise and Shine Yoga with Tara Dominick. Class will be focused on a vinyasa flow, connecting movements with the heat as you flow. What an amazing way to start your Thursday!
Maximum class size 25 people.