Rise and Shine Yoga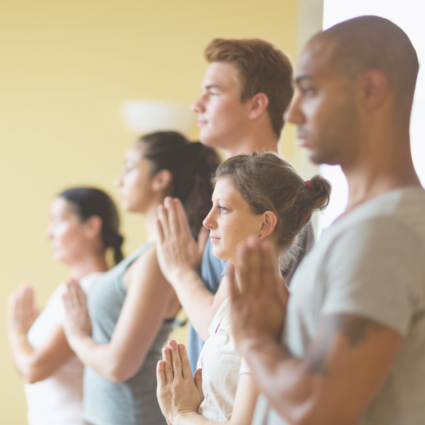 Sept. 13 – Dec. 22
Tuesdays & Thursdays
7:30-8:45 AM
Are you looking for a mindful way to start your day? Would you like to build strength and flexibility so you can keep doing all the things you love without fear of pain or injury?
Join us every Tuesday and Thursday morning from 7:30 -8:45 am in the Museum lobby for a 75 minute Vinyasa flow class. We will integrate meditation, breath work, and mantra for a full yoga experience.
Vinyasa is a more active form of yoga that pairs rhythmic movements with controlled breathing to strengthen muscles and build cardiovascular health. This class is suitable for most fitness levels. The instructor will share modifications to help you adapt the flow to your personal level of ability.
This class will be taught by Jeneen Brown-Haven of Your Turn Yoga. Please bring your mat if you have one. Mats and other props will be available for you to use in this class.
Maximum class size 20 people.