Spring Zumba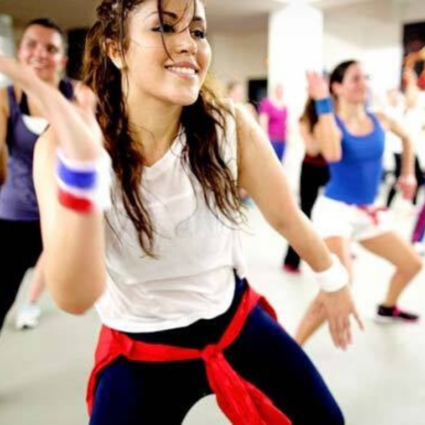 Tuesday's & Thursday's
7:00 PM- 8:00 PM
April 5- May 26
Members Get More! Did you know that members get FREE access to our exciting programming a week in advance? Want to learn more about other great membership perks give us a call at 541-889-8191
Here at the Four Rivers Cultural Center our mission is to provide FREE or low-cost programming that creates a healthier more vibrant community! That's why this Spring we will be hosting FREE Zumba classes from Tuesday, April 5th and end on Thursday, May 26th from 7:00 to 8:00 p.m. 
Did you know? Just 30 minutes of exercise per day can prevent depression, relieve stress, improve brain health and increase the amount of sleep you get per night? What better way to get those coveted 30 minutes (and then some) than by dancing with our talented instructors here at the FRCC? We know how important it is to support your health, because a healthy individual means a healthy community. 
Questions? Call (541)889-8191 or email us at development@4rcc.com. 
What You Need to Know: 
Dress in comfortable clothes and shoes, but most importantly just get ready to have fun!