Prepare to Launch! Explore the Galaxies with STARLab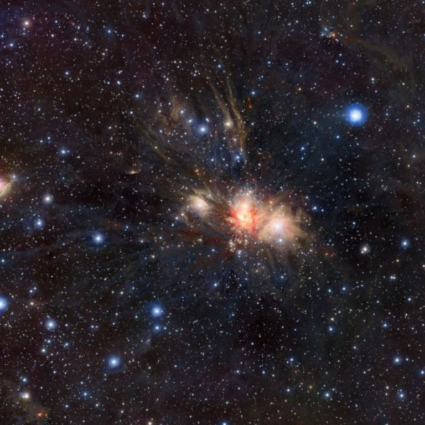 January 28
4:00- 7:00 PM
Because there's been such interest in this program, and there has been rising COVID numbers following the Holidays we've added a registration to make sure we can offer this exciting program and keep your family safe! Please follow the registration link below and keep an eye on your inbox for information on this fun trip to the stars!
Prepare for launch! Here at the Four Rivers Cultural Center, we're passionate about providing as many learning opportunities as possible for the children in our community! That's why on Friday, January 28th we're bringing an exciting new immersive and interactive experience to Malheur County. Join us from 4:00 p.m. to 7:00 p.m. for a FREE intergalactic experience that your child isn't likely to forget! 
Discover just how FUN learning can be!
Explore the constellations from the comfort of Earth (and FRCC) within the STARlab planetarium and bring lessons in astronomy, mythology, and more–to life!  Join our Special Guest Speaker from Friends of the Owhyee, Sammy Castonguay, an Oregon Outback Dark Sky enthusiast, and explore the endless night sky! 
The STARLab planetarium offers endless opportunities as a cross-curricular learning tool that allows children to use their imaginations even while meeting Next Generation Science Standards. Make science lessons leap right off the page, and take children on an educational adventure through outer space–without ever having to lift off. 
What You Need to Know: 
This program is best for grades K-8th