Yoga in the Wild Owyhee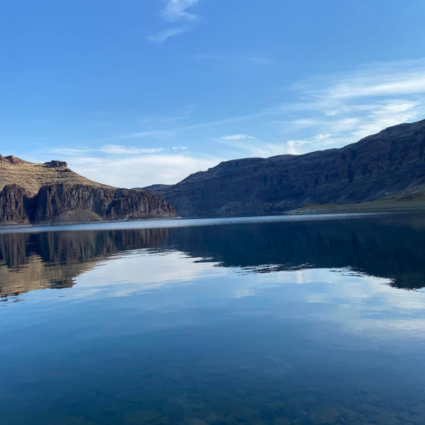 April 23, 2023
9AM – 2PM
Register Now
Come celebrate Earth Day with a hike and Yoga practice.
In collaboration with Friends of the Owyhee, we are excited to offer the "Yoga in the Wild Owyhee" series.
This is perfect for friends that love to hike and want to get a good stretch in with an incredible view of wild land. We welcome everyone ages 12 and up. While no yoga experience is needed, some hiking experience is recommended.
We will meet at the watchable wildlife area near Snively Hot Springs. We will spend bout 90 minutes hiking to our destination. We will enjoy a one hour yoga practice at the top.
Light snacks and water bottles will be provided. Each hiker will need to help carry them on the hike up. We will then hike back down. If you have special dietary restrictions, please bring your own snacks.
Our finish time is an estimate that depends largely on the group who attends.
This is the first in a series of 3 Yoga in the Wild hiking/yoga excursions led by Sammy Castonguay, local geologist and yoga instructor.
Meet Your Instructor:
Sammy Castonguay
Sammy received his certification as a Vinyasa Yoga Teacher at Sage Yoga and Wellness in Bois, Idaho in 2019 after nearly 20 years of personal practice. While Hatha is the core of his practice, his dharma is to lead groups of yogis into the wilderness to practice. His life passion is the environment and he serves as program director of local non-profit, Friends of the Owyhee