Young at Heart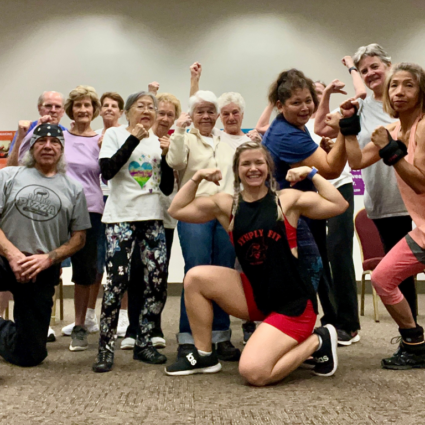 Wednesdays
11 AM – 12 PM
Register for June
Register for July
Register for August
Register for September
Young at heart is a full body class for seniors looking to bring movement and mobility into their lives.
Join us every Wednesday from 11 a.m. to 12 p.m. as we stretch, strengthen and learn how to build a healthier body, together! 
The Four Rivers Cultural Center And Museum, we believe everyone in our community should have access to classes to support a healthy lifestyle! That's why we are now offering Young At Heart year-around in 2023 starting on January 4th! 
About the class
Sessions will be taught by our talented instructor, Synthia Bostrum. Young At Heart will focus on cross-memory training, light cardio, and most importantly is designed to be gentle and kind to your body. No past knowledge is necessary for you to attend this class–simply come as you are! 
 What You Need to Know: 
Dress comfortably, be sure to wear clothes that are easy to move around and don't forget your sneakers! 
Meet Your Instructor
Synthia Bostrum
Synthia is a certified personal trainer who helps many in the Ontario community achieve their fitness goals In her own words, "I truly believe in movement as medicine. All ages and all variety of movement is a privilege to be able to do. I've always enjoyed movement and bringing it to others lives and inspiring them is why I love to instruct and help make movement fun."