Young Performers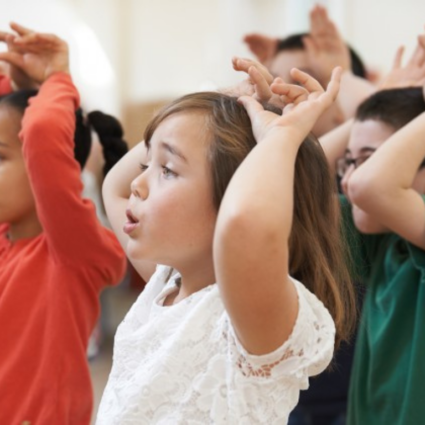 April 4th – May 25th
Tuesdays & Thursdays
4 – 5 PM
Register
Are you looking for a way to help your child be more confident?
Are you looking for a way for your child to be active and learn teamwork in a creative way?
Would you like your child to have the opportunity to be a part of a growing creative community of young people?
Would you like your child to learn skills to help them focus and improve listening skills?
Four Rivers Cultural Center is launching it's Young Performers Program for grades 1-8.
We invite school-aged youth 1st-8th grade to join us every Tuesday and Thursday from 4-5pm to explore different aspects of the performing arts to foster creative enrichment, education and training in movement, storytelling, acting and stagecraft.
At the Four Rivers Cultural Center and Museum we believe in helping kids reach their fullest potential by helping them build connections within the community and equipping them with new skills to carry into their day to day lives.
About the class:  Usually a class starts with 10-15 minutes of warm up and focusing tools encouraging a focus routine useful for home and school. Then 45 minutes of movement/focus/character work in short exercises usually with music where students learn a sort of creative shorthand.
This class is a very positive and gentle learning environment. Everyone feels more creative in a safe space, this class aims to meet kids where they are and let them feel comfortable growing into new skills.
Class is limited to 25 kids!
Meet Your Instructor
Pogo Saito
Pogo Saito is a professional actor and choreographer with over 35 years experience. She is an Associate Artist with the international touring company Theatre Movement Bazaar and has extensive training in all dance forms. For 18 years, Pogo taught creative movement, focus and acting at San Marino High School for their gifted program. Many of her students have gone on to professional careers in the arts.