Zumba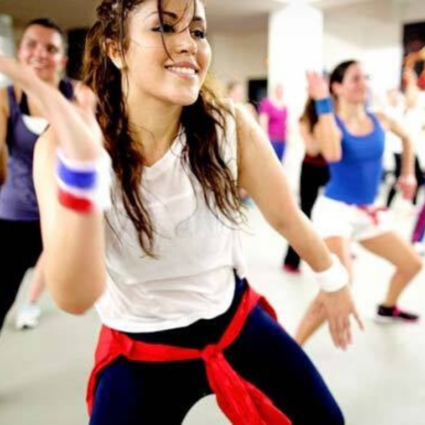 Tuesday's & Thursday's
7:00 PM- 8:00 PM
REGISTRATION IS NOW CLOSED
Members Get More! Did you know that members get FREE access to our exciting programming a week in advance? Want to learn more about other great membership perks give us a call at 541-889-8191
Did you know that regular exercise can boost your energy, improve your mood and even prevent and manage common health issues such as anxiety, stress, or high blood pressure? Just 30 minutes of exercise can make a huge difference in our health! That's why we're excited to bring back one of our Healthy Initiatives, Zumba, beginning on Tuesday, January 11th from 7-8 p.m. and ending on March 3rd. 
Join us every Tuesday and Thursday evening for this FREE 8-week series and dance your way towards better health! Omar Vera, Certified Zumba instructor, will lead participants through choreographed Zumba routines set to Latin beats. Get your cardio in and enjoy the community atmosphere—Register Today! 
Frequently Asked Questions: 
What should I wear to class? 
Dress in comfortable clothes and shoes, but most importantly just get ready to have fun! 
What are your COVID safety requirements? 
FRCC is observing all COVID-19 guidelines as mandated by the state. Please observe all social distancing measures while in the building–when you practice safety we can continue to bring our amazing free programming to you! 
What is the registration limit for this class? 
Registration is limited to 55 participants 
What if I don't make the registration, can I be added to the waitlist? 
No, we are not doing waitlist registrations for our classes anymore. 
How will I know if there is an open spot available then? 
Don't worry! We're flexible. Try calling ahead on the day of the class to see if there is space available for you to attend. An FRCC staff member will let you know if there is still room on that day.  
More Questions? Call (541)889-8191 or email us at development@4rcc.com.