Community Bridge Club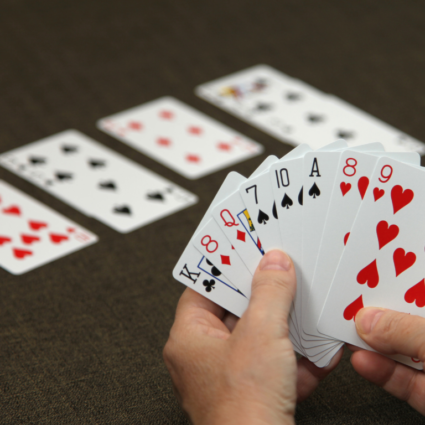 An 8-Week Community Bridge Class
August 10 – September 28, 2022
Wednesday's
1:00-3:00 PM
REGISTER NOW
Members Get More! Did you know that members get FREE access to our exciting programming a week in advance? Want to learn more about other great membership perks give us a call at 541-889-8191
Have you always wanted to play Bridge but didn't know how? Are you looking for an activity that will help you sharpen your mind and make new friends? We've got the Class for you!
At the Four Rivers Cultural Center & Museum, we believe in the power of lifelong learning and its ability to provide us with new skills, new connections, and ways to positively explore the world.
Please join our own Wanda Shearer every Wednesday from 1-3 pm for an 8 week Beginning Bridge class. Wanda brings nearly 5 decades of passion for both the game and the friendships it has helped her build and she's excited to pass that on to our community.
What you need to know: 
This class is suitable for anyone capable of learning. We need 8 people minimum and a maximum of 20. You must make every effort to attend all sessions as your group will be depending on you to make the game possible.