Feel Good Film Friday- The Upside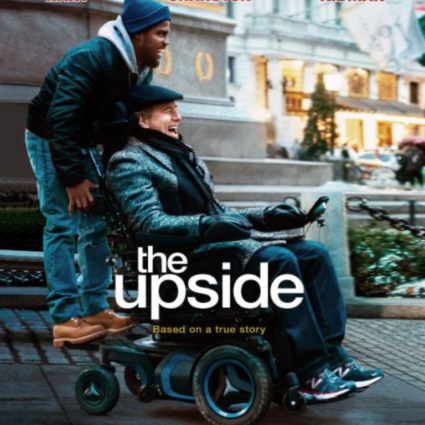 The Upside
6:30 PM- 8:30 PM
Phillip is a wealthy quadriplegic who needs a caretaker to help him with his day-to-day routine in his New York penthouse. He decides to hire Dell, a struggling parolee who's trying to reconnect with his ex and his young son. Despite coming from two different worlds, an unlikely friendship starts to blossom as Dell and Phillip rediscover the joy of living life to the fullest.
We've got more FREE movie nights planned for the kids and adults in our community.
We're keeping Feel-Good Friday Films and are adding Summer Saturday Showtimes to our busy list of 2019 programming.
Check out movie nights below:
Feel Good Film Friday (adults): 6:30 pm to 8:30 pm, Fridays in the museum theater
May 24: Upside
August 16: The Green Book
This is a FREE event, concessions will be available for purchase.
Summer Saturday Showtimes: 3pm-5pm showing kid films in the Meyer McLean Theater
June 15: How to Train Your Dragon 3: The Hidden World
July 6: Small Foot
August 10: Inside Out