Missoula Children's Theatre Camp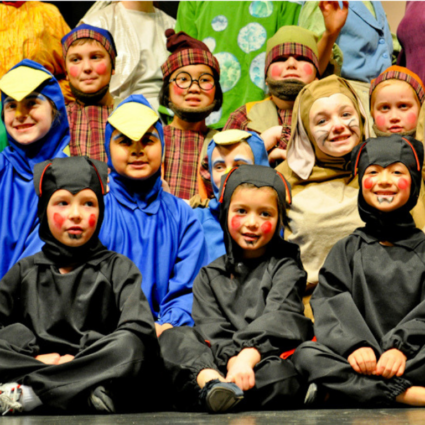 July 8, 2019- July 13, 2019
$59
Two Performances:
July 13th
3:00 PM & 5:30 PM
Tickets $5
Registration is now OPEN

Limited Spots Available
Four Rivers Cultural Center is pleased to announce it's eighth annual summer theatre camp production of SNOW WHITE & THE SEVEN DWARFS!  Missoula Children's Theatre production of Snow White & The Seven Dwarfs will be in residency at the Meyer-McLean Performing Arts Theater from July 8, 2018, through July 13, 2018
Snow White and the Seven Dwarfs
The Missoula Children's Theatre presents SNOW WHITE & THE SEVEN DWARFS, an original adaptation of the classic fairy tale. A young princess named Show White finds herself in peril when
her step-mother, the Queen, is told by her Magic Mirror that the princess is fairer than she! Aided by
her two Henchmen and a band of evil Bats, the Queen plots to get rid of Snow White. Snow White
escapes from the Queen and from the Black Forest Creatures with help from Witless the Woodsman,
and finds a home with the Seven Dwarfs. When the Queen learns of Snow White's whereabouts, she
attempts to poison Snow White. But, the Queen's evil plans are thwarted when Snow White's fearless
Forest Friends, her father King Backwards, the Seven Dwarfs and the Prince come to her rescue.
This is a terrific experience for all children.  Theatre builds self-esteem, teamwork, critical thinking and more.  Watch your little one transform before your eyes as they learn to celebrate their strengths and connect with ART!
Call 541-889-8191 for more information.